Ottawa, ON
May 31, 2019
Theme: Wine Appreciation – How to fall in love with the wonderful world of wine…
Today on CTV Morning Live, CTVs Annette Goerner, Trish Ownes and Sommelier Matt Steeves presented some practical tips on wine appreciation for those looking for some tips on how to navigate and appreciate the seemingly endless, sometimes intimidating, and always mysterious world of wine.
Check out the CTV video link here!!
Read below for our list of recommended wines to enjoy for anyone looking to fall in love with the wonderful world of wine.
Wine is a wonderful thing to enjoy in our lives.  It's used to celebrate life's most significant moments from weddings, anniversaries, championship victories, State dinners, and practically every other formal and informal celebration you can imagine.  I can't think of a fine dining experience that didn't have wine on the table, and that's a great thing because wine and food pairings can enhance the enjoyment of both the wine and the food so it's a must for any fine dining experience!
Despite all these positive cultural norms of wine enjoyment we see here and around the world, there are few that seem as confident as they'd like to be in wine knowledge and appreciation.  In fact, many people find wine to be an intimidating and overly complicated world to explore with confidence, or to even explore at all.  I get it!  I've been there too.
What wine should you pick from that wine list?  The cheapest one, most expensive, or one in the middle, and we haven't even started thinking about what you're going to eat… 
What wine to bring to a dinner party?
What wine do you gift someone that knows a lot about wine? Do you have to buy an expensive bottle?  Does price matter that much? 
Still drinking that same bottle of wine you had 5 years ago because you're afraid to risk trying another you may not like?
How do you pick a wine at the LCBO with so many options, in so many price categories…where do you even start?
There are so many reasons why people might not feel comfortable buying a bottle of wine or ordering a glass at a restaurant, and if your spouse isn't into wine then that's another obstacle to enhancing fine wine enjoyment.  So, how should you introduce your spouse to wine if they're not at all interested…but you'd like them to be!
There can be so many decisions when selecting a wine which can be overwhelming and intimidating, but it doesn't have to.  Remember, wine doesn't bite.  In fact it's simply an agricultural product, produced from hard working 'farmers', that pick the grapes off a vine, squish the grapes and let the juice ferment into wine. That's it!  Wine is meant to bring joy and happiness to your life, and those that you enjoy it with, it should never be the source of anything but enjoyment and pleasure!
Depending what your background with wine is, that's likely influence the way you view wine and how wine fits into your life. Some have literally grown up with wine, learned how to appreciate the various styles with different meals and occasions, and have a very advanced level of literacy in the appreciation of wine, that they accrued naturally from their upbringing.  This is exactly what one expects someone that was raised in a wine region, like France, Italy, or Spain.
Contrast that with others that may have had much different experiences with wine growing up…if any experiences at all!  Some there only exposure may have been from tasting the neighbor's homemade wines at Christmas each year…which every year reminding you why you didn't want to drink more wine…or perhaps it was being poured a glass of leftover wine that's been sitting in your Grandma's cupboard for 3 years, because she had no idea wine had a Best Before Date…and here you were thinking she poured you a glass of vinegar… or what about the time you bought a 'dessert' wine at the wine store and didn't like it because you didn't know Fino Sherry tasted like olives and as such paired horribly with the chocolate cheesecake you attempted to enjoy it with…had you only picked the Pedro Ximenez Sherry…turns out Sherry is not all the same…won't forget that lesson learned will we!
There are so many life experiences that can impact our interest in wine so when given the chance to introduce someone to wine, or a different style of wine, it's great to do that with a few easy to follow tips to help elevate that wine enjoyment and experience and create another wine lover!
So how do you introduce someone to the mysterious and wonderful world of wine, with the objective of turning them into a fellow wine lover too?  Great question, let's explore some helpful tricks to accomplish this noble task.
Personal Preferences
First of all, before serving someone a glass of wine it's always good to know what the person's preferences are…for example, if they've had wine before, did they prefer red or white?
Next question, what kind of meals do they like?  Are they a BBQ lover or is every meal a salad?  Those meal preferences certainly help steer you towards very different complementary wine styles, with big hearty reds (like Cabernet Sauvignon, Malbec, Shiraz) pairing with the BBQ and light refreshing white wines (like Sauvignon Blanc, Pinot Grigio, or an unoaked Chardonnay) with the salads.  Knowing these couple little things can help easily guide you into making the right decision and get you off to a good start for setting up an enjoyable wine experience.
Ambiance:
What about the environment you choose to enjoy that wine…ever noticed that wine (and food!) tastes better when you're with people you like, and in a beautiful setting…like a fine restaurant, with a relaxing ambience, perhaps while on vacation and you're living stress free…everything seems sweeter!
It's true, the appreciation of wine is enhanced by being in a nice location with those you enjoy in your company.
Contrast the perfect ambiance scenario with being served a wine, out of red plastic flip cup, in the rain with mosquitos biting you… chances are the same wine will taste far less appealing in the second scenario than it otherwise would have in the earlier example.  So setting up the environment is important and that's easy with some basic things, primarily the right temperature for the wines (slightly chilled whites, and just below room temperature for the reds, as a basic rule of thumb to follow), and a decent wine glass to enjoy the wine from.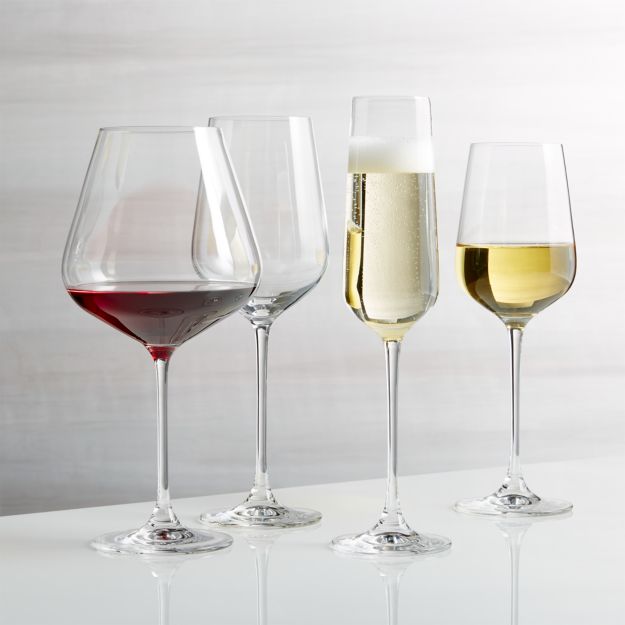 Preferably something with a stem and whether it's from Ikea or C.A. Paradis it doesn't matter too much at this point as long as it's clean and you're able to drink from it with ease.
So, now that we've got it narrowed down to a white or red, and we've got ourselves in a relaxed atmosphere, with a nice wine glass, now we just need to pick a bottle, serve it (chilled if it's a white), and take a moment to enjoy it, be mindful of what you're enjoying and start to appreciate all the aromas, flavours, and textures.
This is where we touch on how to actually taste wine…as we look, sniff, sip, and savour that tasty glass of wine.
Tasting Wine:
Although there's no limit to the wine education and the experience you can acquire as you hone your skills, tasting wine doesn't need to be perceived as being complicated or requiring a Ph.D…. it's quite simple actually and like many things, practice makes perfect…who doesn't like the sound of that? That's a practice no one will want to skip!
Tasting wine, whether it's on a dock at the cottage, or in a fancy restaurant, typically starts with pouring it in a nice glass, looking at it, smelling it, sipping it, and finally savouring it.  That's it, and whether your're a novice or a pro, those are the steps.
Look, smell, sip, savour, repeat.
Voila!  Pretty simple stuff! Any by doing each of those steps routinely you'll get the most out of that wine experience.
So now that we've talked about setting up the right environment to enjoy a glass of wine, which wines are good options for introducing someone to the world of wine, if they don't have a preference yet?  Let's look at a few great examples, including some white, red, and rosé wines, which cover a wide range of the wine spectrum.
Best news yet, you don't need to spend a ton of money to get an enjoyable quality wine.  Most of the wines I'm recommending below are between $15 and $20, with a few north of that, but the point is you don't need to invest your retirement savings, or go without eating for a week to afford a good bottle of wine.
Starting with some refreshing white wines:
Pinot Grigio is a no-brainer when it comes to selecting a crowd-pleasing white wine that's easy-drinking, affordable, and easy to enjoy. In fact Pinot Grigio is one of the world' most popular wines, and you'll be hard pressed to find a wine list that doesn't have at least one option available, if not a few, including by the glass.
Sauvignon Blanc is another popular white wine that complements summer patio entertaining super well.  Sauvignon Blanc is my go-to wine for enjoying with garden salads, grilled veggies, and spicy food, making it a terrific wine to enjoy in the summer.  Try Kim Crawford Sauvignon Blanc to taste one of the world's most popular Sauvignon Blancs. Highly recommended and readily available at LCBO and right across Canada and the U.S.
Kim Crawford Sauvignon Blanc – $19.95
https://www.lcbo.com/webapp/wcs/stores/servlet/en/lcbo/kim-crawford-sauvignon-blanc-35386#.XO77DaBKiUk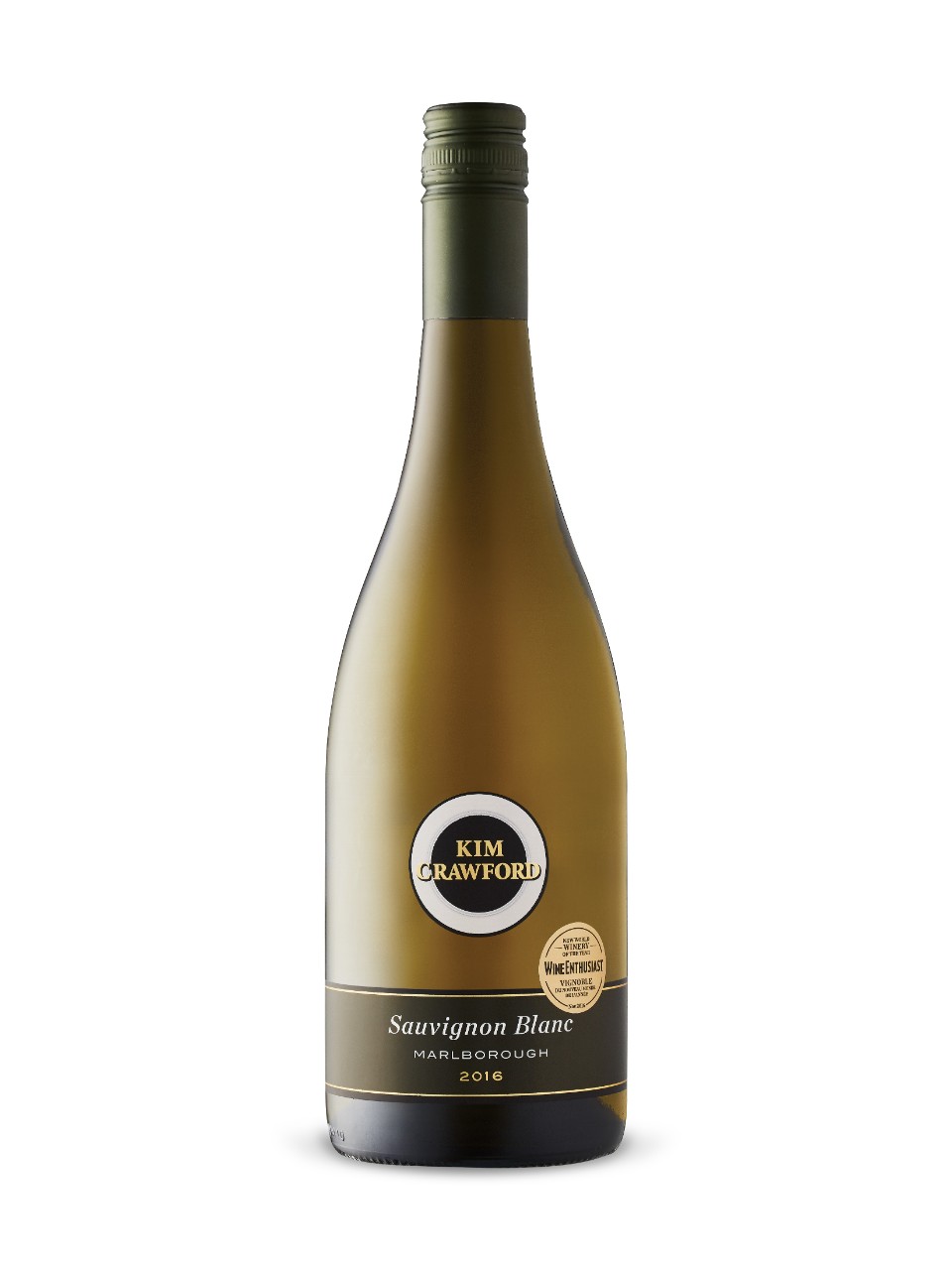 Kim Crawford Sauvignon Blanc available at LCBO – 19.95
Single varietal wines, like Pinot Grigio and Sauvignon Blanc are great, which is why some winemakers blend varietals into a single wine…how does that saying go…the sum of the parts…which is exactly why blended wines can be so impressive.
So next up we've got a couple blended wines which are dynamite and super affordable, and local from Ontario!
13th Street Burger Blend – White, Rosé, and Red.  Each of these proudly Ontario wines are made with multiple varietals (like Riesling and Pinot Grigio for the Burger Blend White), and are produced in a style that's easy going, not over complicated, and certainly not pretentious!  Best yet, these wines are dynamite with BBQ fare, and pair wonderfully with a sunny afternoon on the patio with friends.  For $14.95, you can't go wrong!
Burger Blend White: $1 off, $13.95
Crafted with summer and BBQ season in mind, 13th Street's winemaker, JP Colas, brought together two very popular aromatic grapes (Riesling and Pinot Grigio) that are packed full of sweet tree fruit (pear, apple), honeysuckle, and sweet spice. The creamy-smooth mouthfeel is backed with refreshing crisp pear and spice on the long finish. Fantastic with seared tuna or salmon burgers, spicy Asian cuisine, or go all out with a stacked Aussie burger with the lot (i.e. big, bold and delicious stacked burger topped with beets, pineapple, fried egg, and smothered in a creamy sauce). Look for it in LCBO all summer long or get some shipped to your door winery direct. Terrific wine for the price and perfect to enjoy this summer! Tasted May 2019. 90 points. Matt Steeves – www.quercusvino.ca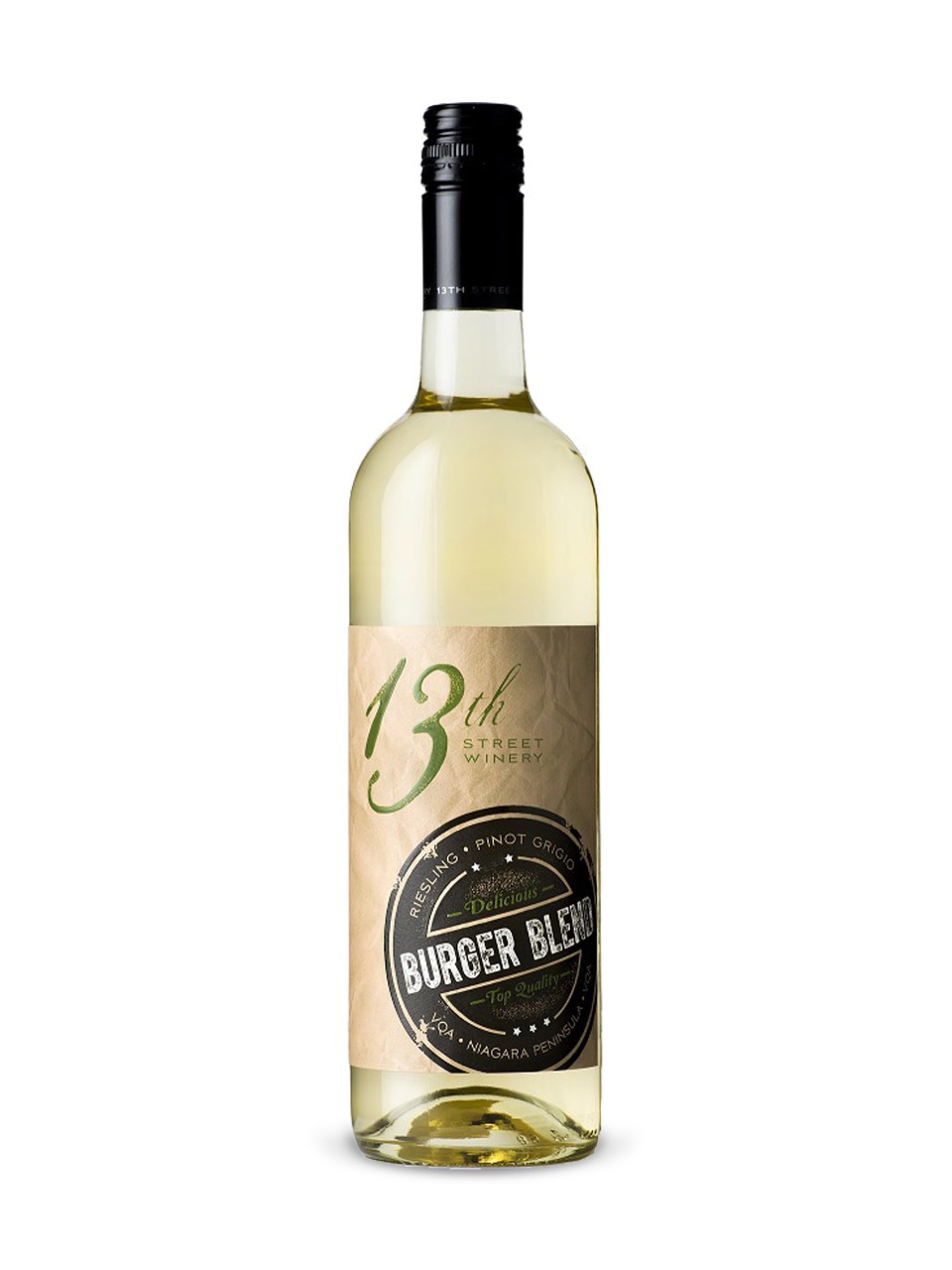 13th Street Burger Blend White available at LCBO
Burger Blend Rosé: $14.95 – a fantastic wine to enjoy on the patio this spring and summer!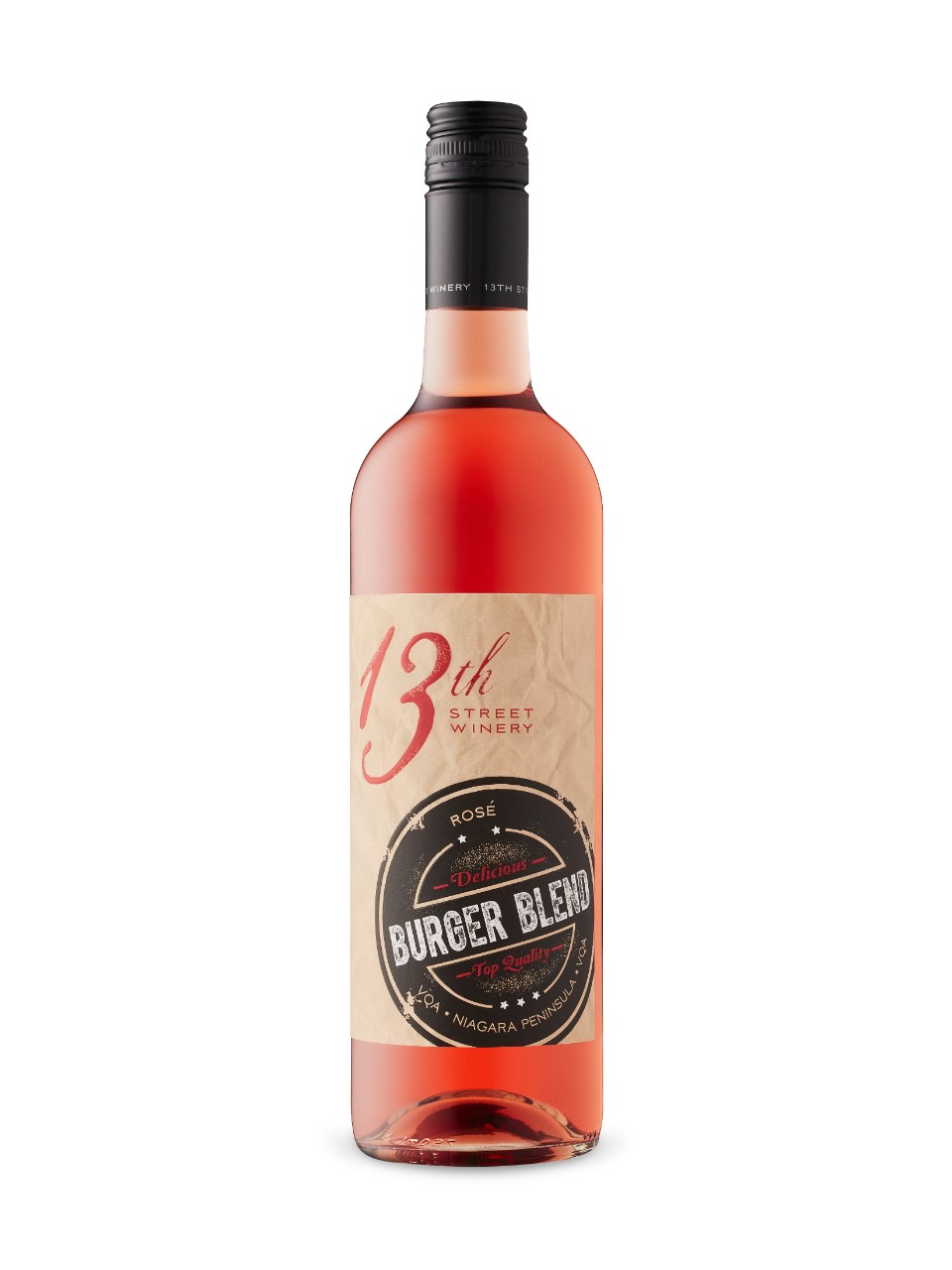 13th Street Burger Blend Rosé – available at LCBO – $14.95
Burger Blend Red: $14.95
This Gamay Noir and Pinot Noir (Burger!) blend from the Niagara Peninsula, is becoming renowned for its food friendly and refreshing style that makes it ideally suited for enjoying with your favourite grilled grub. Inviting aromas and flavours of dark cherry, plum, raspberry, cedar, herbs, and spice make this a very popular wine for hosting any summer gathering. 2017 is another terrific vintage of Burger Blend. I find this youthful wine is absolute dynamite when served slightly chilled with BBQ burgers, brisket, or tangy grilled chicken. Pop and pour this summer. Tasted April 2019. 89 points. Matt Steeves – www.quercusvino.ca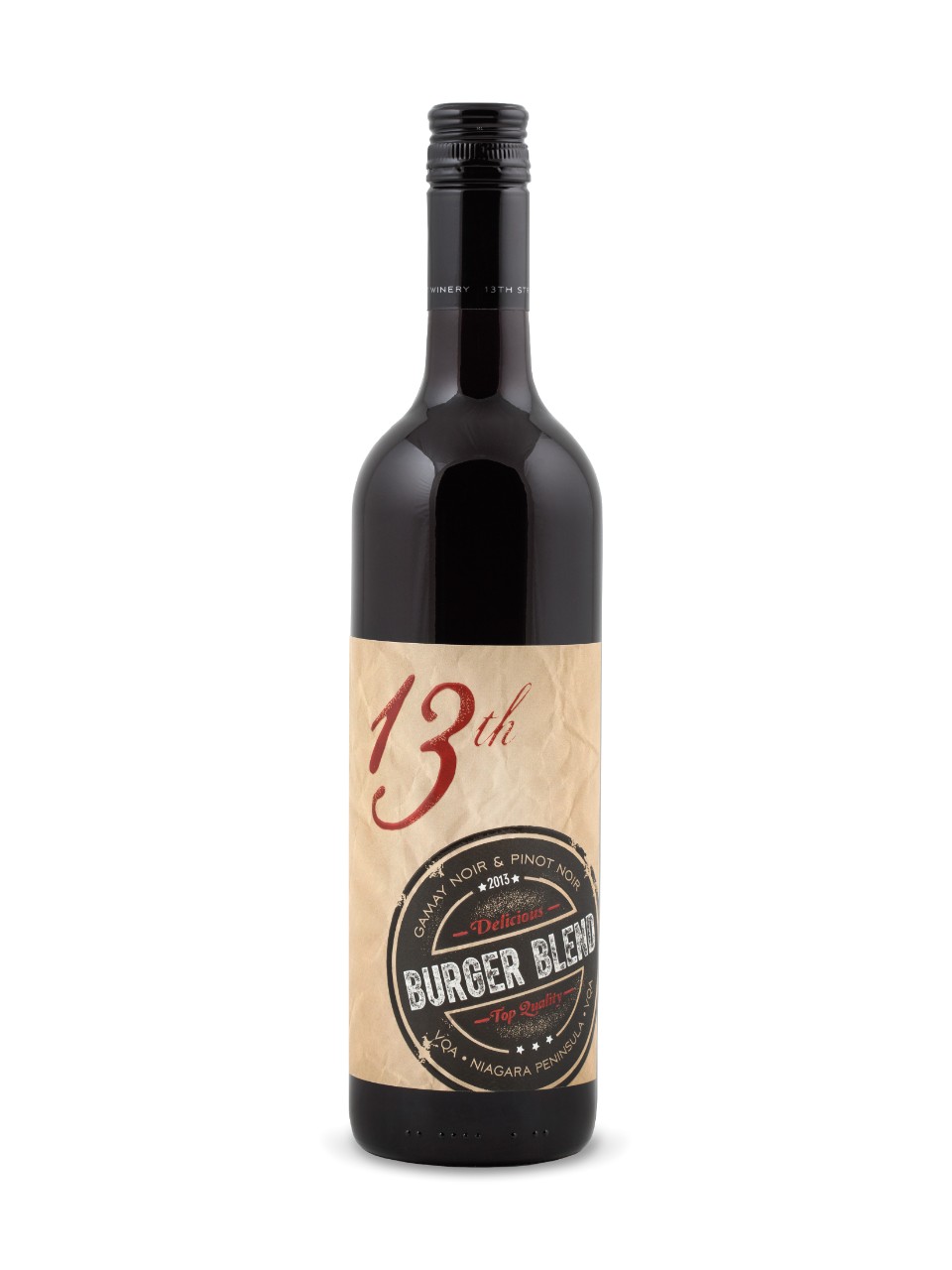 13th Street Winery Burger Blend Red – available at LCBO – $14.95
Chardonnay is the world's most planted white wine, for a reason, it's loved by many!  So when looking to introduce someone to wine, Chardonnay should be on your list too, and Ontario produces wonderful Chardonnay in a refreshing (cool-climate) style.  Try Arterra Chardonnay from Niagara-on-the-Lake.
Arterra Chardonnay – $29.95:
Very aromatic with expressive bouquets of exotic fruit, sweet Asian pear, yellow apple, wild flower honey, crème brûlée, fresh ginger, and floral blossom. Elegant and textured, there's no question this comes from some of the finest vineyards in the Niagara region. Impressive minerality and golden delicious apple shine bright on the palate complemented with a subtle nuttiness and fresh baked pastries. There's a very pleasant and light creaminess which is balanced by the elegant and refreshing structure showing its cool-climate heritage that makes this complex Chardonnay a great wine for enjoying with fine meals and equally suited for enjoying casually with friends on the patio. Drink: 2018-2022. Score – 90+. (Matt Steeves, quercusvino.ca, Jan. 2018)
Available at WineRack stores – $29.95
Now into the reds…just like Chardonnay is the number one planted white grape, Cabernet Sauvignon is the most popular red, and if someone is looking for a tasty Cabernet you can't go wrong with the crowd-friendly Cabernets from California…IMHO it's where they produce some of the finest and typically in a very modern and consumer friendly style.
Here are a few Cabernet Sauvignon wines that I'd highly recommend trying this summer, which would also make a great treat for Father's Day, even if Dad isn't a big wine fan (yet), these wines are well suited to impress!  Like anything in life, there's a wide range in prices for wines, and California Cabernet can be as affordable as $15 a bottle and be as expensive as $1,500 a bottle.  Today I've got some great options at the lower end of the spectrum, and each are terrific wines.
Tom Gore Cabernet Sauvignon – $19.95 
This Central and North Coast California Cabernet is complemented by a touch of Malbec and Merlot (and a splash of other red varietals), in the blend which contributes to its flavour complexity and concentration, making this an impressive value priced wine for under $20. Deep ruby in colour, the nose shows ripe blackberry, black plum, dark cherry, cedar, graphite, cacao, vanilla, and a hint of fresh eucalyptus. Medium-full bodied with a creamy texture that evolves as the soft yet dusty tannins show up and persist on the finish. Terrific on its own, it's also a great wine to enjoy with charcoal grilled steaks, braised beef, or smoked baby back ribs. It's certainly in a great place now so enjoy! 89+ points. Matt Steeves – www.quercusvino.ca
Tom Gore Cab available at LCBO – $19.95
I had the pleasure of meeting Tom Gore in Vancouver this winter at the Vancouver International Wine Show. Great guy making excellent value priced wines!
Robert Mondavi Napa Valley Cabernet Sauvignon – $39.95 
Robert Mondavi has been producing world-class Napa Valley Cabernet for a long time, and this very reasonably priced gem is a great example of that. The concentrated black plum, dark berries, underbrush, fine tannins, and integrated oak are all working in harmony making this deeply flavourful Cab a super consumer/food friendly wine. Enjoy with fine cuts of grilled steak with port reduction. 91 points. Matt Steeves – http://www.quercusvino.ca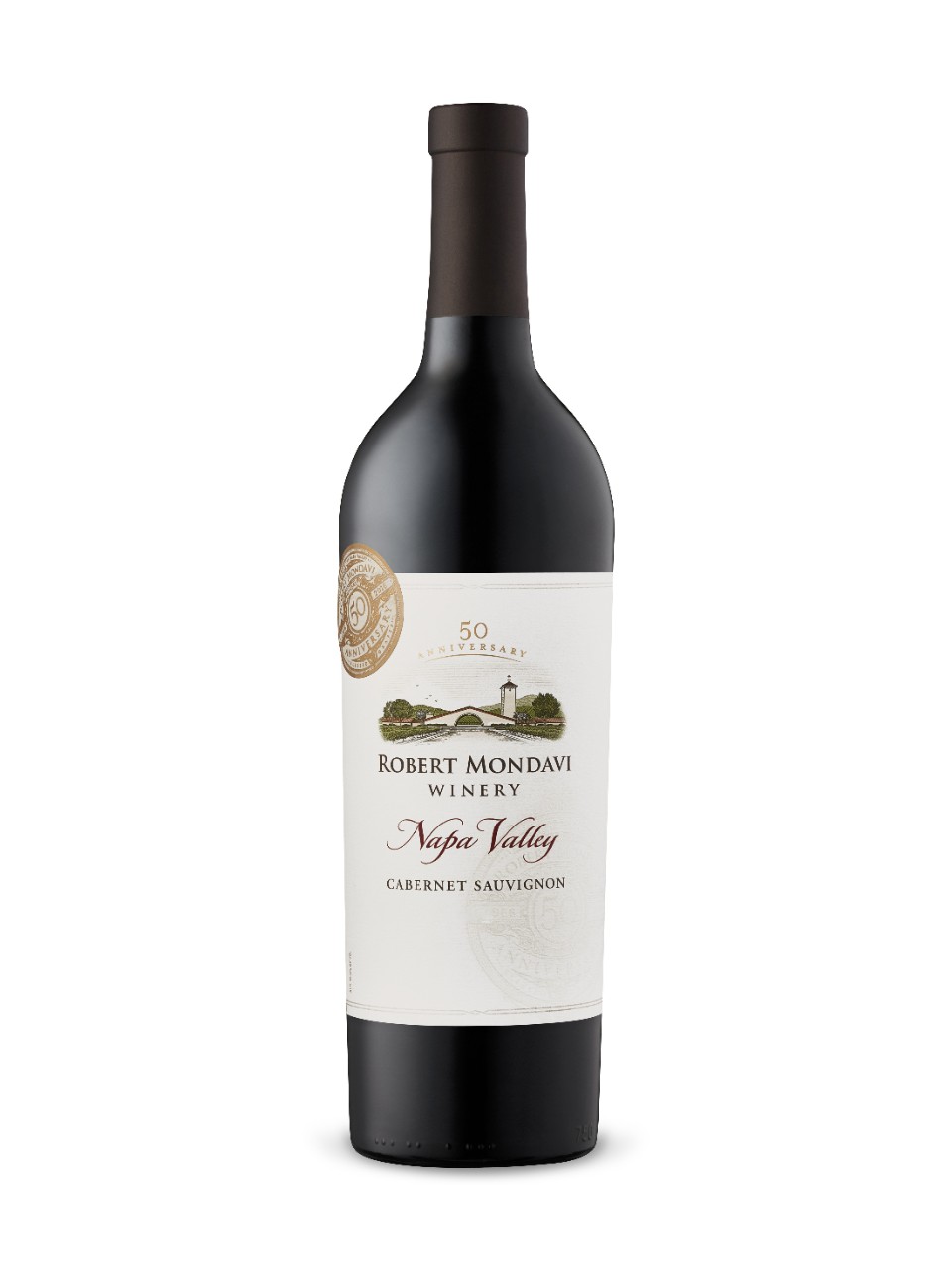 Robert Mondavi Napa Valley Cabernet Sauvignon – available at LCBO – $39.95
Robert Mondavi Private Selection Bourbon Barrel Aged Cabernet Sauvignon – $20.95
This limited release Private Selection label Cabernet Sauvignon from iconic Californian winery, Robert Mondavi, is one you don't want to miss, especially if you're a big fan of California Cab and Kentucky Bourbon! Robert Mondavi winery crafted this 2016 Cabernet Sauvignon from grapes grown in Southern Monterey County and do they ever burst with notes of spicy dark berry compote, dark cherry, black currant, clove and sweet vanilla, each in great concentration. A portion of the wine spent an additional three months in new and used Kentucky Bourbon barrels which provides additional texture and flavour dimensions to what would have been an already very flavorful wine. A great wine to enjoy with classic BBQ fare. 90 points. Matt Steeves – http://www.quercusvino.ca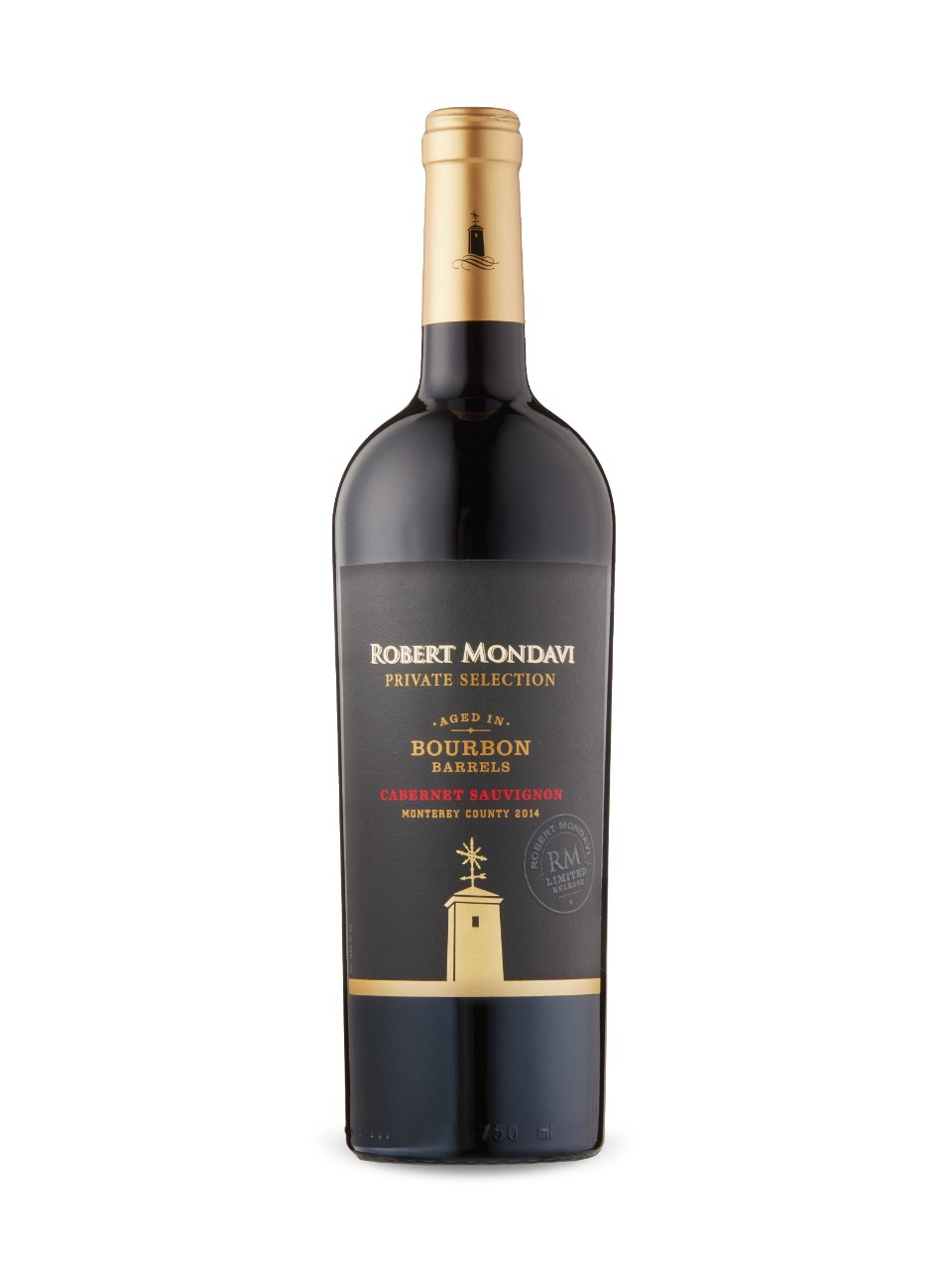 Robert Mondavi Private Selection Bourbon Barrel Aged Cab – available at LCBO – $20.95
Rutherford Ranch Reserve Cabernet Sauvignon – $49.95 – an outstanding premium Napa Cab!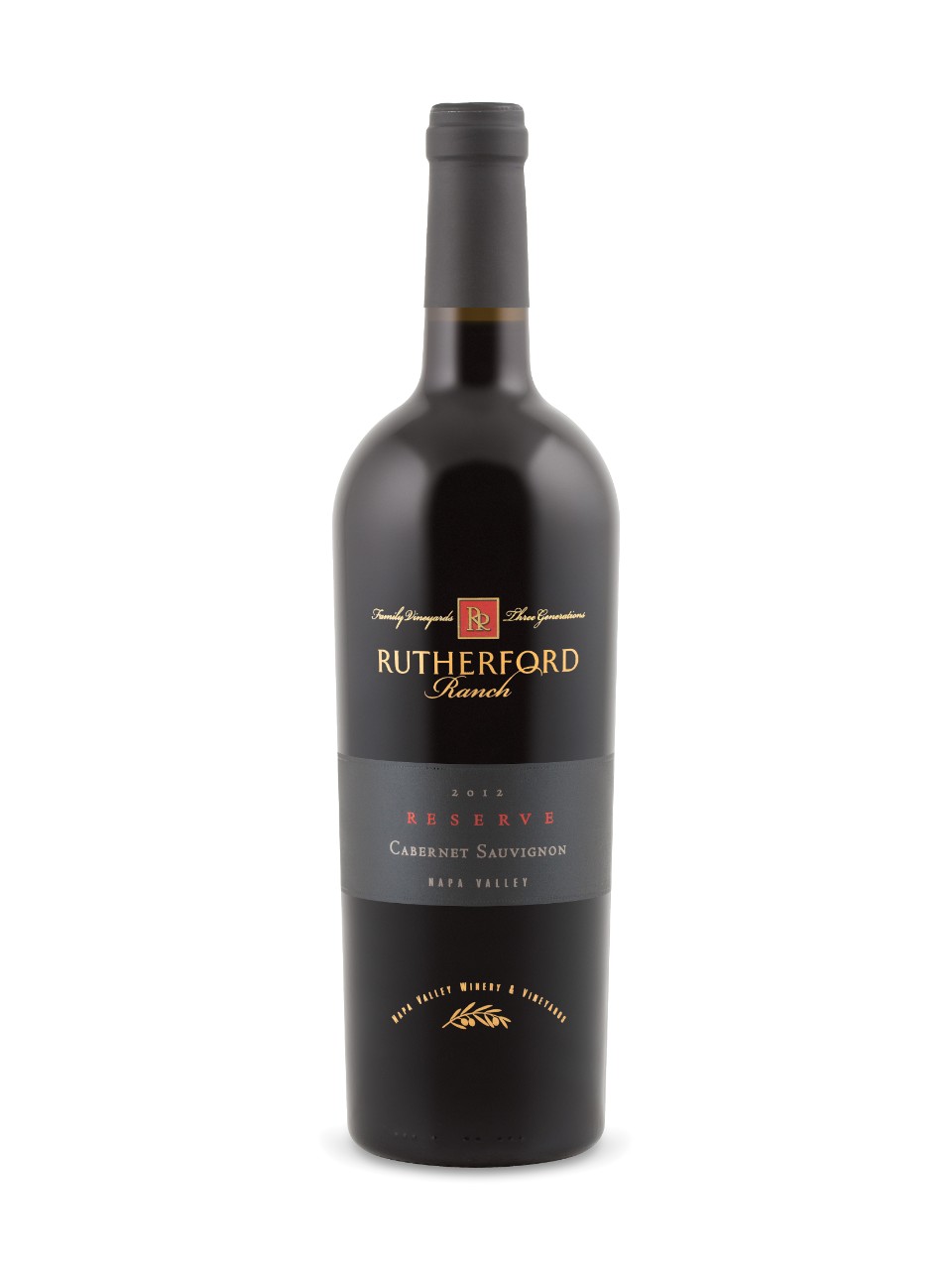 Rutherford Ranch Reserve Cabernet Sauvignon – available at LCBO – $49.95
Here I am with the winemaker for Rutherford Ranch in Napa Valley at the Vancouver International Wine Festival. Love their wines, especially the Reserve Cab! Great value at under $50 for a Reserve Napa Cab….
And like any meal, at the end it's time for dessert with a sweet ending, so I've lined-up a premium Icewine which will make anyone a wine lover after a sip of this!  Inniskillin Icewine.
Inniskillin Vidal Icewine – $49.95:
The 1989 vintage of this Vidal Icewine won the Grand Prix d'Honneur at Vinexpo and put Canada on the global wine map. Delicious creamy peach, candied citrus peel and honey flavours. Delectable with raspberry mousse, pear tart or an assertive cheese such as Gruyère.
Beautiful, creamy, lusciously structured Vidal Icewine. Poached pear, dried apricot, canned mandarin orange on the nose and palate. Paired well with organic vanilla bean crème brulee. 95 points.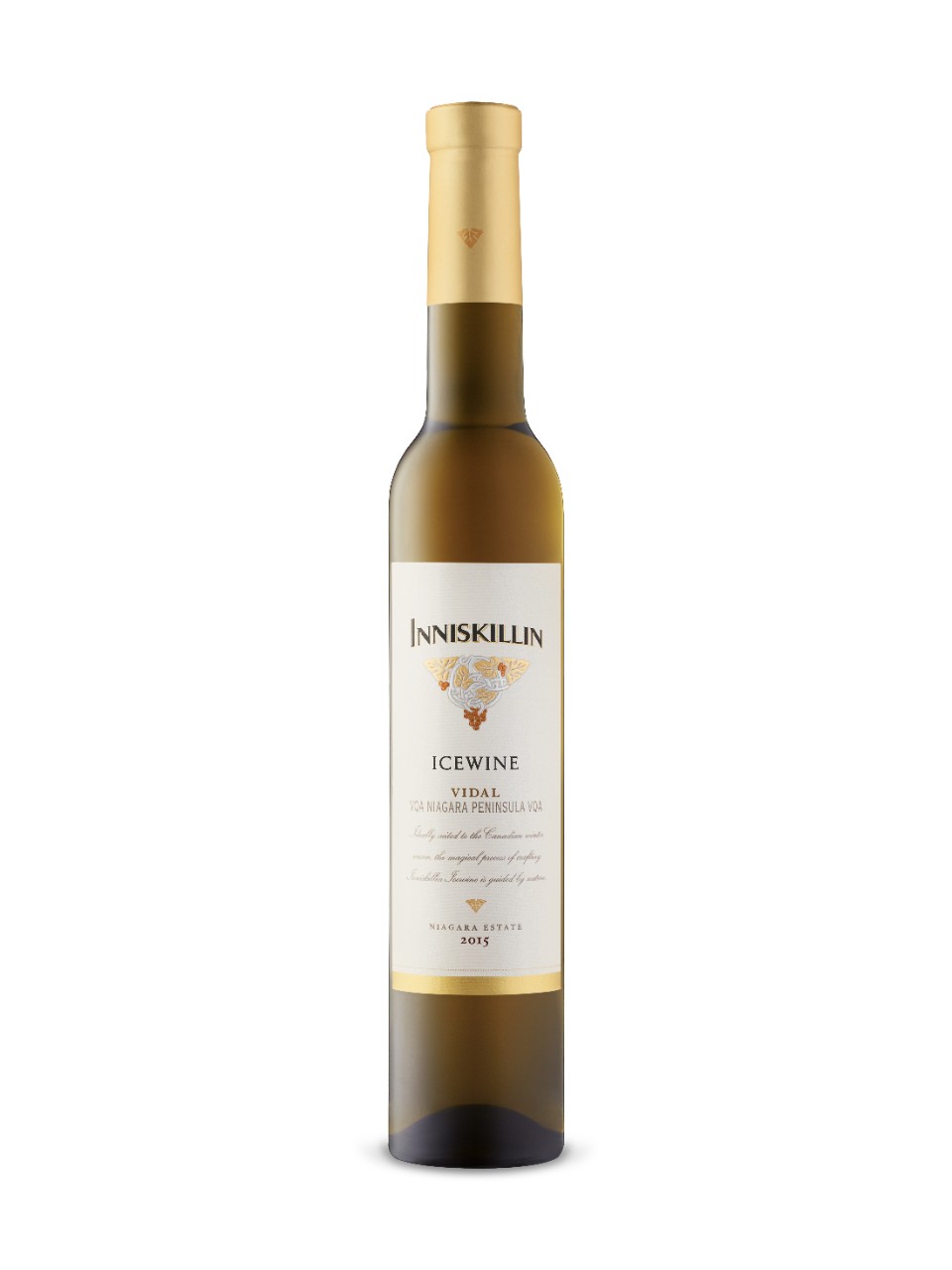 Inniskillin Vidal Icewine – available at LCBO – $49.95
And remember there are a lot of wine professionals out there, including at each Vintages store, that can help guide you to some appropriate wines at any price point and for any occasion.  Also, make use of the wine writers you see in publications or on CTV and tap into their advice for some great wine picks every season. I always include several recommended wines on my CTV segments which can be viewed here www.quercusvino.ca along with our CTV viedos here .
Since we're talking about enhancing your wine appreciation, here are some of my tips for getting the most out of your wine and food pairings and backyard entertaining this summer.
 Pro Tip #1: PAIR COLOUR WITH COLOUR
If you can remember this one simple rule of thumb you'll be well on your way to creating perfect pairings all summer long.
Match the colour of the food with the colour of the wine. Examples include: pale gold colour white wine (like Sauvignon Blanc) with white fish, or fresh summer salads with asparagus and goat cheese; golden white wines (like Chardonnay or Semillon) with roasted chicken or corn on the cob; rosé wines and Pinot Noir with seared tuna steak, salmon, charcuterie, or pork tenderloin; red wines with red meat (pair pork with lighter reds (like Pinot Noir or Gamay) and beef with more robust reds such as Malbec, Shiraz, Merlot, Cabernet Sauvignon, Chianti (Sangiovese), Rioja (Tempranillo), or Zinfandel).
 Pro Tip #2: CHILL IT!
When enjoying wine outside in the heat of the summer, chill it first.
That's right, chill not only your white and rosé wines, but throw your red wines in the fridge or place them on ice before service to ensure they're kept cooler than ambient temperature. Pinot Noir should be served around 10C-12C and big red wines should be served around 15C. If those wines get warm, they won't be as refreshing as they otherwise would have been had they been properly chilled prior to service.
Chilled Pinot Noir and Gamay, in the summer, are terrific wines to enjoy with grilled fish, burgers, or pork tenderloin. By keeping them slightly chilled the wines are going to be super refreshing and ideally suited with BBQ fare.
 Pro Tip #3: MATCH WINE with SAUCE
Instead of pairing your wines just based on whether it's fish, chicken, or beef, think of what sauce you may be placing on it and try to match the characteristics of the sauce with that of the wine (eg: sweet and spicy BBQ sauce on beef or chicken commands a wine with characteristics that are equally intense and that will stand-up to the sweet and tangy BBQ sauce), whereas lemon on fish or chicken pairs best with crisp white wines such as unoaked Chardonnay, Sauvignon Blanc, or Pinot Gris.
Be mindful of the sauces you're adding to your meat. Simply using salt and pepper is a great way to season fish and beef. Typically that will make the most options for wine pairing, whereas adding high sugar sauces such as BBQ sauce will make any dry red or white wines taste sour, so think ahead when planning your wine and food selections.
I'm a big fan of tangy BBQ sauces so I tend to reach for full bodied, slightly sweet white and expressive red wines which work out terrific. Examples include: slightly off-dry Riesling and Chenin-Blanc, or Zinfandel and Primitivo (same grape!) for the reds. These wines complement sweet and tangy foods perfectly! If reaching for a beer, Porter, or Russian Imperial Stouts offer great pairing for rich and tangy BBQ fare.
A couple extra pro tips to help ensure you nail your wine and food pairings like a pro!
 Pro Tip #4: SWEET WITH HEAT
Pair spicy foods with wines that a bit of residual sugar (eg: Riesling, Alsatian Pinot Gris, Gewurztraminer, Chenin Blanc, Zinfandel, Moscato D'Asti). Residual sugar helps cool down spice and creates balance between the food and the wine. Benjamin Bridge's Nova 7 is a great local choice for an off-dry, low alcohol refreshing white wine that's perfectly suited for enjoying with spicy foods.   Other complementary wines include off-dry Riesling/ Gewurztraminer, or California Zinfandel, the red kind, not the 'white' Zinfandel…
Pro tip 4.1: avoid pairing spicy food with highly alcoholic or tannic wine (example: Italian Barolo). The heat of the food will actually intensify the alcohol and the tannins in the wine, which in turn will make the dish seem even spicier.
And never pair sweet food with a dry wine. Match the sweetness in your wine with that in your food to ensure one doesn't taste bitter. I recommend that your wine be slightly sweeter than your food, otherwise your wine will taste bitter, and that's no fun! An example is tangy BBQ sauce based pork tenderloin paired with a sweet and tangy California Zinfandel. The bold flavours in both the wine and the BBQ sauce covered pork will complement each other very well.
Pro Tip # 5: SMOKE WITH OAK
Pair BBQ fare with wines that have been aged in oak (eg: oaked Chardonnay, Fumé Blanc, Semillon, Zinfandel (same as Primitivo), Merlot, Cabernet Sauvignon). Because oaked wines are often more intense, they can overwhelm the flavors in a dish, so they need to be paired with foods that match that intensity. BBQ grilled foods tend to balance that vanilla rich oaked intensity and allow the fruit flavors of the wine to shine.
Cheers!
Matt Steeves – Sommelier, Wine Writer, & Director with the National Capital Sommelier Guild – follow Matt on Twitter @Quercusvino or www.quercusvino.ca