May 29, 2020
Today on CTV Morning Live, CTVs Annette Goerner and Sommelier Matt Steeves showcased some BBQ-perfect wines, and wine cocktails, to pair with your backyard BBQ.                           
To help prepare us for the BBQ season, and those social distanced/bubbly family entertaining that's likely to open up over the course of the summer, we prepared a flight of top recommend wines along with some handy tips to ensuring perfect pairings all summer long!
From crisp white wines to big juicy reds, and some pop and pour canned cocktails, we've got a great seletion of BBQ-perfect beverages for you to enjoy on your patio all summer long.
But before we get into the wines, here are some easy tips for your BBQ wine and food pairings and (socially distanced) entertaining this summer.
To help with your wine and food pairings, here are my top pro tips for getting the most out of your wine and food pairings and backyard entertaining this summer.
Although these handy wine and food pairing charts can been helpful, I've got a few easy to remember tips which will help steer your pairings in the right direction.
To get you thinking wine and BBQ pairings, this simple tip is a great place to start…once you've had some success with it then you can move on to more focused pairing tips, but it's a great intro and easy to remember.
Pro Tip #1: PAIR COLOUR WITH COLOUR (white with white, red with red, pink with pink…)
If you can remember this one simple rule of thumb you'll be well on your way to creating perfect pairings all summer long.
Match the colour of the food with the colour of the wine. Examples include: lightly coloured white wines (like Villa Maria Sauvignon Blanc or Albino Armani Pinot Grigio) with grilled white fish, or fresh summer salads with asparagus and goat cheese; golden white wines (like CheckMate Chardonnay) with roasted chicken or corn on the cob; rosé wines and Pinot Noir with seared tuna steak, salmon, charcuterie, or pork tenderloin; red wines with red meat (pair pork with lighter reds (like Pinot Noir or Gamay (such as 13th Street Burger Blend)) and grilled beef with more robust reds such as Cabernet Sauvignon, Carignan (from France), or a fine Italian Ripasso, Amarone, Chianti, or Montecucco Sangiovese.
Pro Tip #2: CHILL IT!
When enjoying wine outside in the heat of the summer, chill it first.
That's right, chill not only your white and rosé wines, but throw your red wines in the fridge or place them on ice before service to ensure they're kept cooler than ambient temperature. Pinot Noir should be served around 10C-12C and big red wines should be served around 15C. If those wines get warm, or worse, hot, they won't be as refreshing as they otherwise would have been had they been properly chilled prior to service.
Chilled Pinot Noir and Gamay (such as 13th Street Burger Blend), in the summer, are terrific wines to enjoy with grilled burgers, tangy grilled chicken, or pork tenderloin. By keeping them slightly chilled the wines are going to be extra refreshing and ideally suited with your BBQ fare.  Another pro tip, pour small servings in the summer sun…this way your wine stays at the appropriate temperature versus a large glass that may heat up before you get to enjoy it all.
Pro Tip #3: MATCH WINE with SAUCE
If there was only one tip to remember, this would be it! Instead of pairing your wines just based on whether it's fish, chicken, or beef, think of what sauce you may be placing on it and try to match the characteristics of the sauce with that of the wine (eg: sweet and spicy BBQ sauce on beef or chicken commands a wine with characterist
ics that are equally intense and that will stand-up to the sweet and tangy BBQ sauce), whereas lemon on fish or chicken pairs best with crisp white wines such as Sauvignon Blanc or Pinot Grigio.
Be mindful of the sauces you're adding to your meat. Simply using salt and pepper is a great way to season fish and beef. Typically that will make the most options for wine pairing, whereas adding high sugar sauces such as a sweet BBQ sauce can make any dry red or white wine taste a bit sour, while a taziki sauce can make those lamb or pork skewers terrific with a Sauvignon Blanc.  Sauces are a great way to make whatever protein you'd like pair wiht your favourite wine.
All that said, I am, however, a big fan of tangy BBQ sauces so I tend to reach for full bodied, slightly sweet white and expressive red wines which work out terrific. Examples include: slightly off-dry Riesling, Carignan, or Zinfandel and Primitivo (same grape) for the reds. These wines complement sweet and tangy foods perfectly! If reaching for a beer, Porter, or Russian Imperial Stouts offer great pairing for rich and tangy BBQ fare too.
Now, into the wines!
First up, crisp white wines that complement BBQ'd seafood, grilled chicken and vegetables, and fresh and fruity summer salads:
Villa Maria Reserve Sauvignon Blanc, New Zealand – $24.95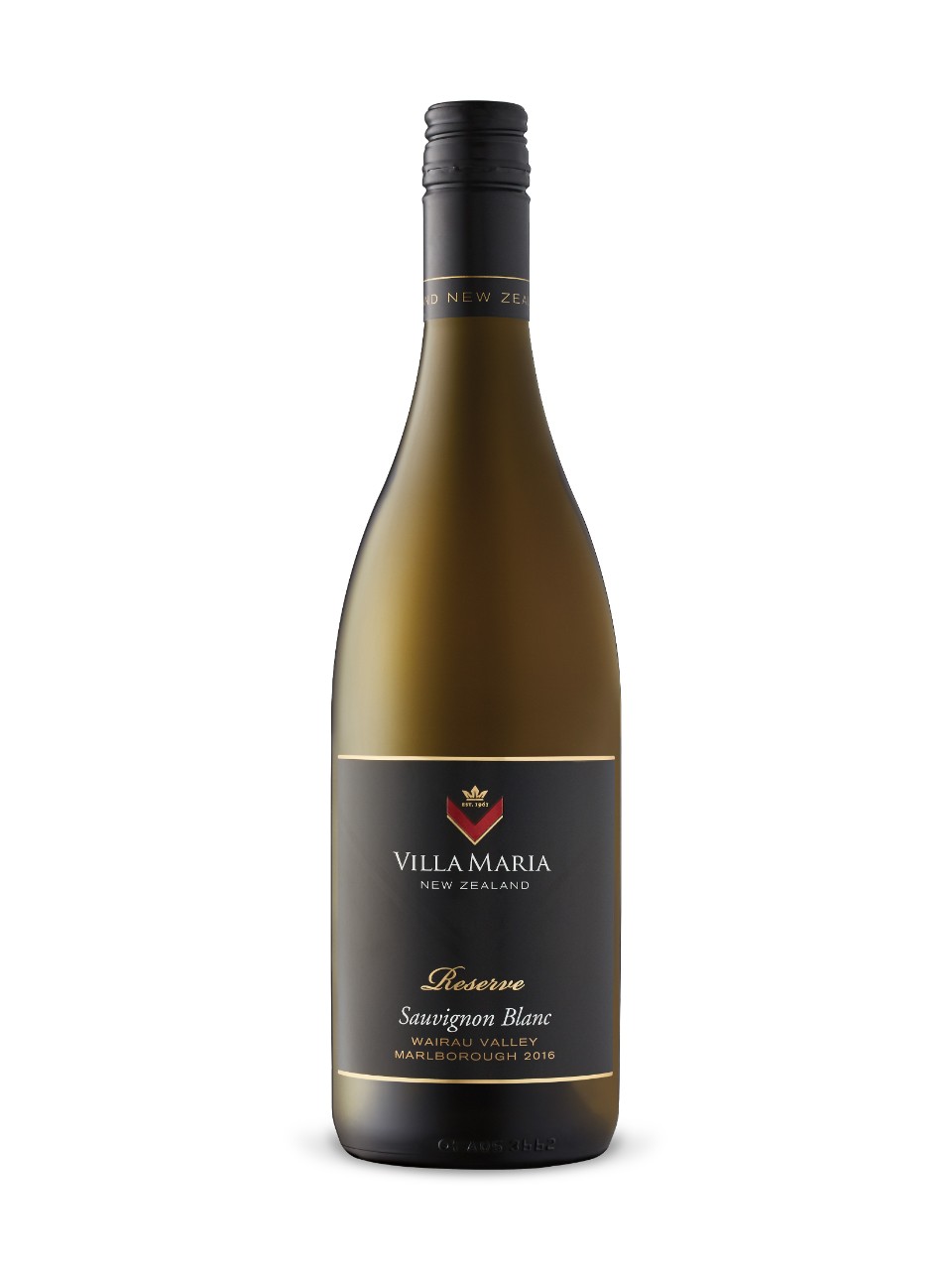 Villa Maria's Wairau Valley Reserve is a textbook expression of premium Marlboro Sauvignon Blanc. Expressive tropical and exotic fruits, herbal notes, and minerality on the refreshing long finish. Enjoy this beautiful value-priced premium Sauvignon Blanc with grilled pineapple and shrimp skewers, crisp summer salad with tangy dressings and soft cheeses, and spicy Asian cuisine. Tasted May 2020. 93 points. Matt Steeves – http://www.quercusvino.ca
Albino Armani Pinot Grigio, Valdadige, Italy – $20.95 (private order)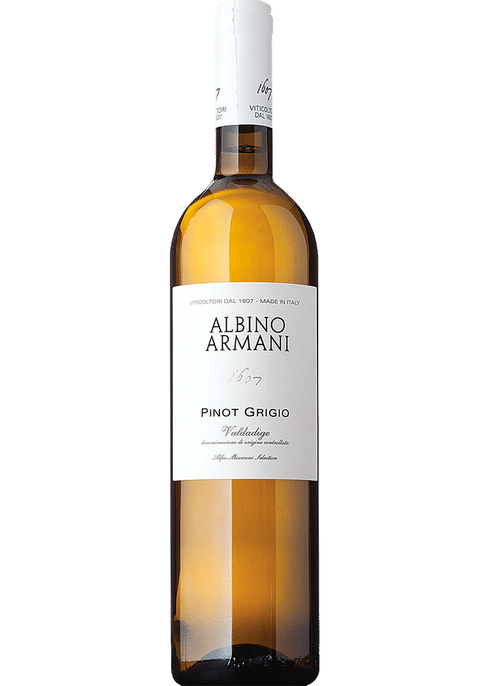 Pinot Grigio is loved by many in Canada, given it's approachble and easy to love characteristics.  Albino Armani's Pinot Grigio Corvara Valdadige 2019 comes from the ancient fortress of the "Corvara", from morainic soil at an altitude of 160m a.s.l.. Here in the hills the climate is characterized by a strong temperature range and the constant blowing of the wind. Located at the foot of the imposing limestone spurs, the vineyards benefit from a reflected irradiation and climatic conditions that make the area exceptionally suited, where the varietal wine characteristics emerge better than any other place. The aromas showcase pear and dried fruit, white flowers and herbaceous notes, repeating on the palate and highlight the wine's smooth and refreshing character.
One of the finest Chardonnay's you'll taste from North America! In fact, Attack is one of the most mineral-driven wines I've tasted from the Okanagan. 
CheckMate's Attack is an expressive fruit and mineral driven ultra premium Chardonnay from the heart of the Okanagan Valley.  A textbook example of textured mineral-focused Chardonnay with an abundance of orchard fruit and spice, all presented in an elegant style with excusite balance, these are becoming the hallmarks of CheckMate's brand. Attack is super versatile making it fantastic to pair with a wide range of dishes from ceviche to creamy pasta, and like a fine Champagne, it's ideally suited for celebrating life's milestones.  Attack beautifully showcases the greatness CheckMate's southern Okanagan Valley Chardonnay's are achieving consistently year after year.  Tasted May 2020. 96 points. Matt Steeves – http://www.quercusvino.ca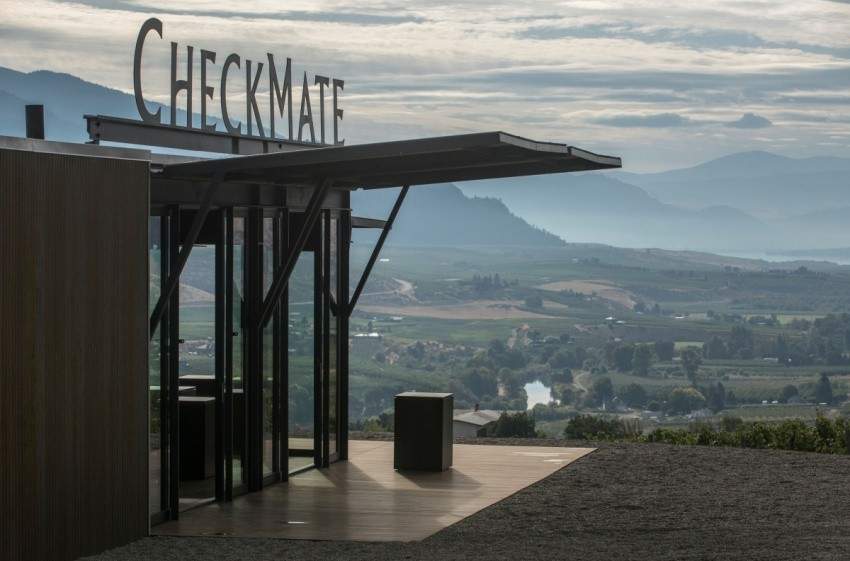 13th Street Burger Blend White (Riesling & Pinot Grigio), Niagara – $12.95 ($2 off)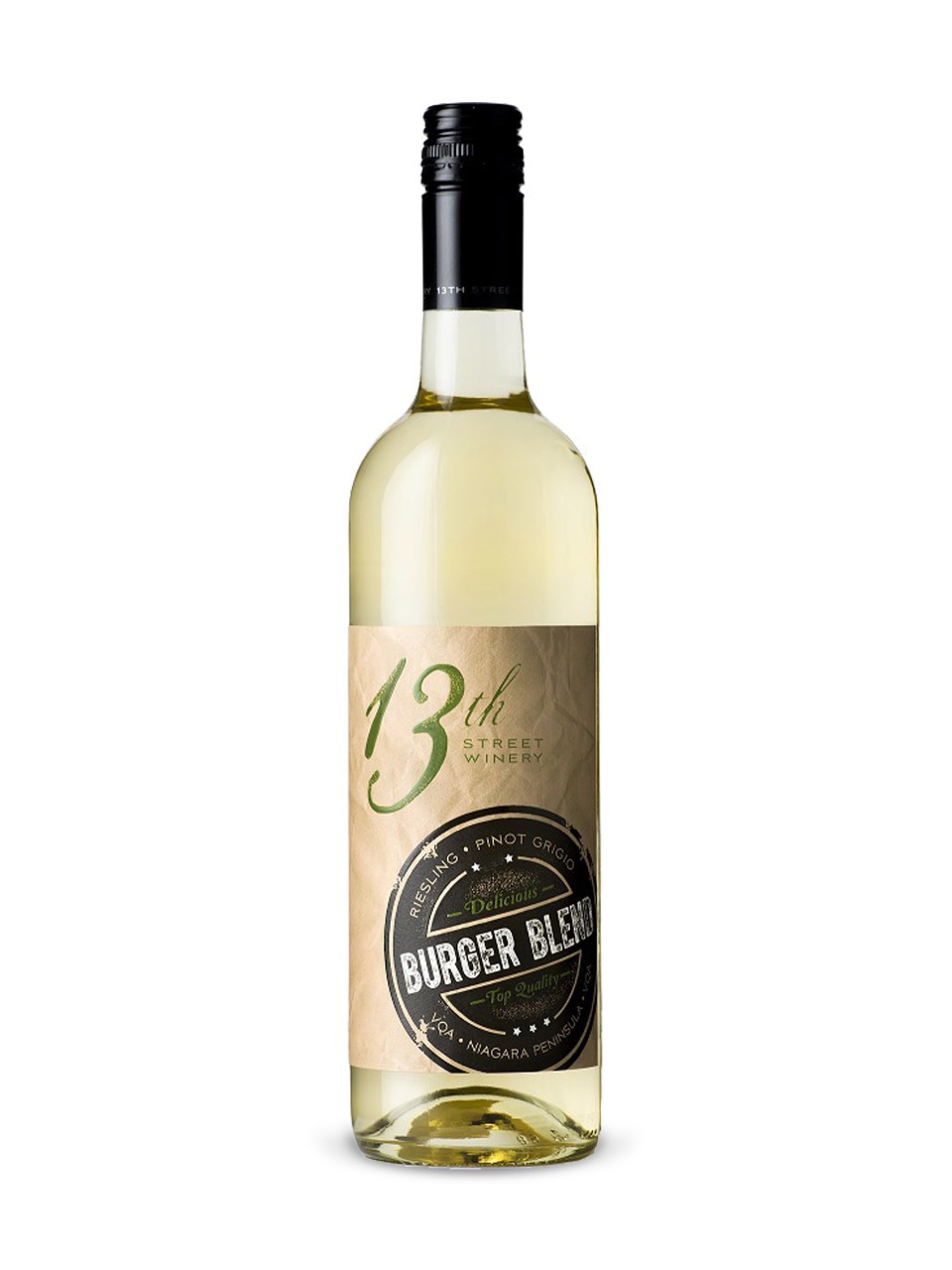 Crafted with summer and BBQ season in mind, 13th Street's winemaker, JP Colas, brought together two very popular aromatic grapes (Riesling and Pinot Grigio) that are packed full of sweet tree fruit (pear, apple), honeysuckle, and sweet spice. The creamy-smooth mouthfeel is backed with refreshing crisp pear and spice on the long finish. Fantastic with seared tuna or salmon burgers, spicy Asian cuisine, or go all out with a stacked Aussie burger with the lot (i.e. big, bold and delicious stacked burger topped with beets, pineapple, fried egg, and smothered in a creamy sauce). Look for it in LCBO all summer long or get some shipped to your door winery direct. Terrific wine for the price and perfect to enjoy this summer! Tasted May 2019. 90 points. Matt Steeves – http://www.quercusvino.ca
13th Street Burger Blend Rose , Niagara – $14.95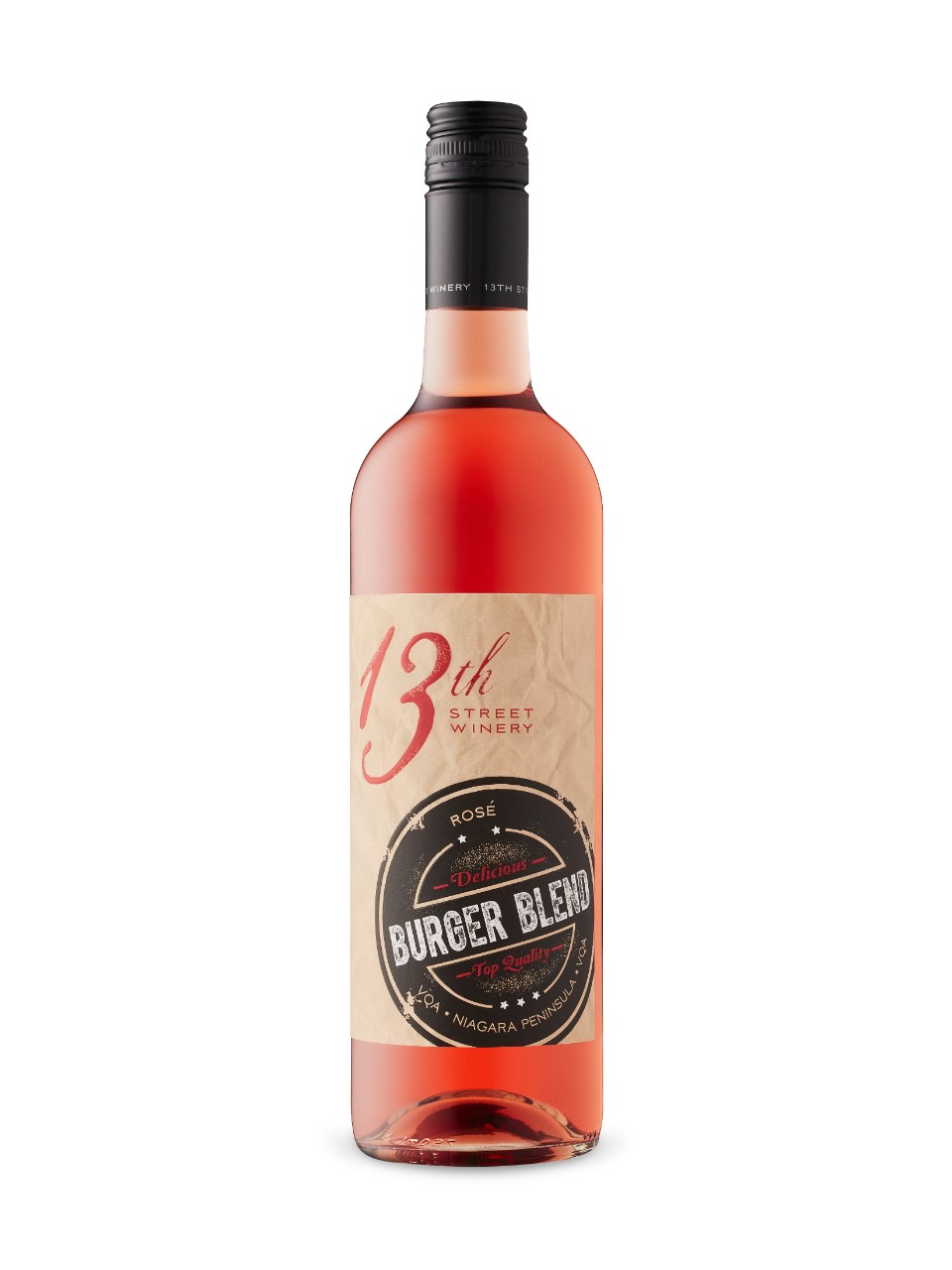 13th Street Burger Blend Red, Niagara – $14.95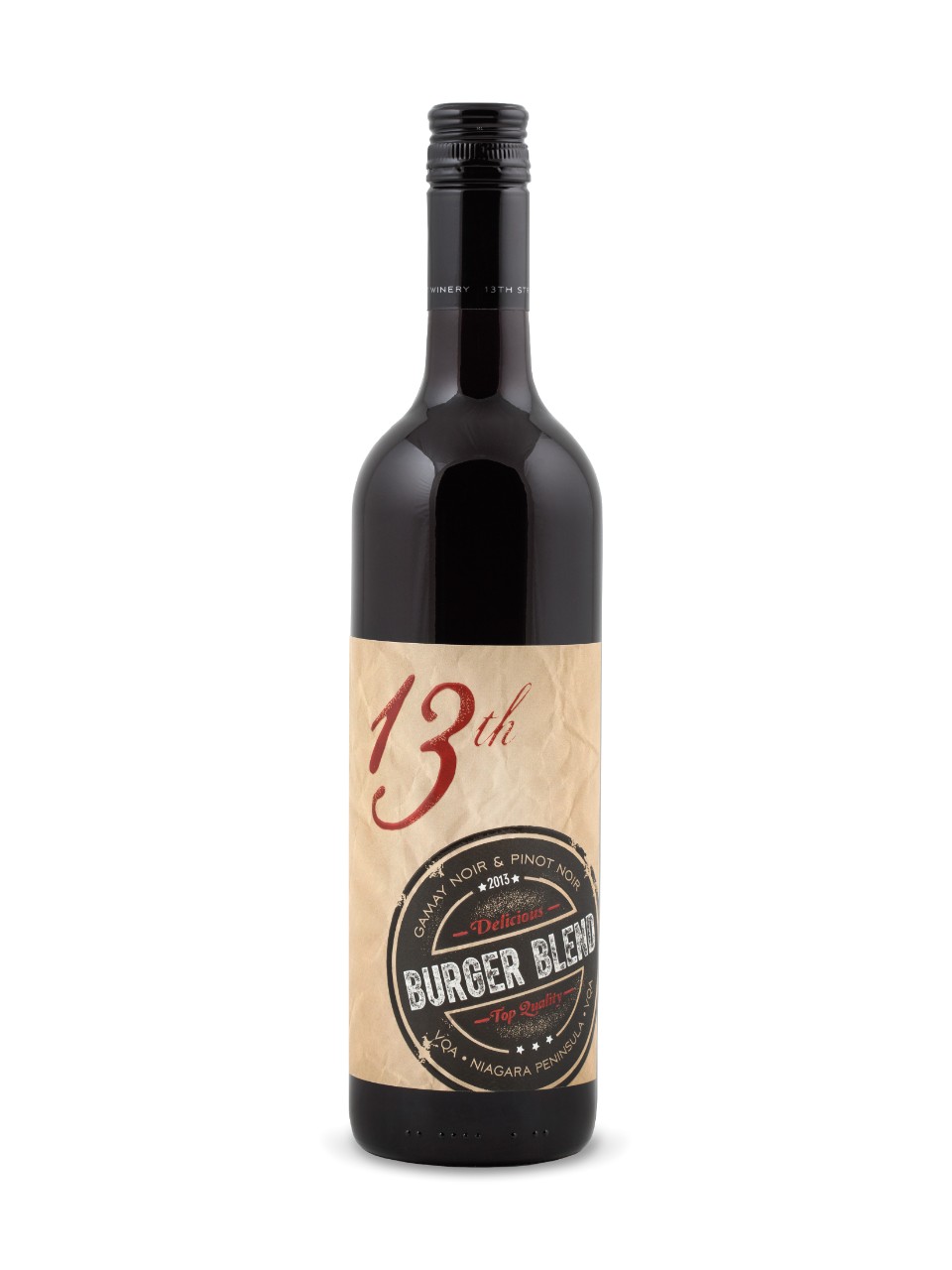 This Gamay Noir and Pinot Noir (Burger!) blend from the Niagara Peninsula, is becoming renowned for its food friendly and refreshing style that makes it ideally suited for enjoying with your favourite grilled grub. Inviting aromas and flavours of dark cherry, plum, raspberry, cedar, herbs, and spice make this a very popular wine for hosting any summer gathering. 2017 is another terrific vintage of Burger Blend. I find this youthful wine is absolute dynamite when served slightly chilled with BBQ burgers, brisket, or tangy grilled chicken. Pop and pour this summer. Tasted April 2019. 89 points. Matt Steeves – http://www.quercusvino.ca
Abbotts & Delaunay Carignan, France – $18.95
Carignan is a varietal you may not have heard of but I highly recommend checking it out such as this value priced option from the south of France.  Great with burgers, it's also a unique varietal for many to pour at your backyard BBQ and introduce a great wine to friends/family (in your bubble) that may not have ever heard of it.
Drumheller Cabernet Sauvignon, Washington (USA) – $18.95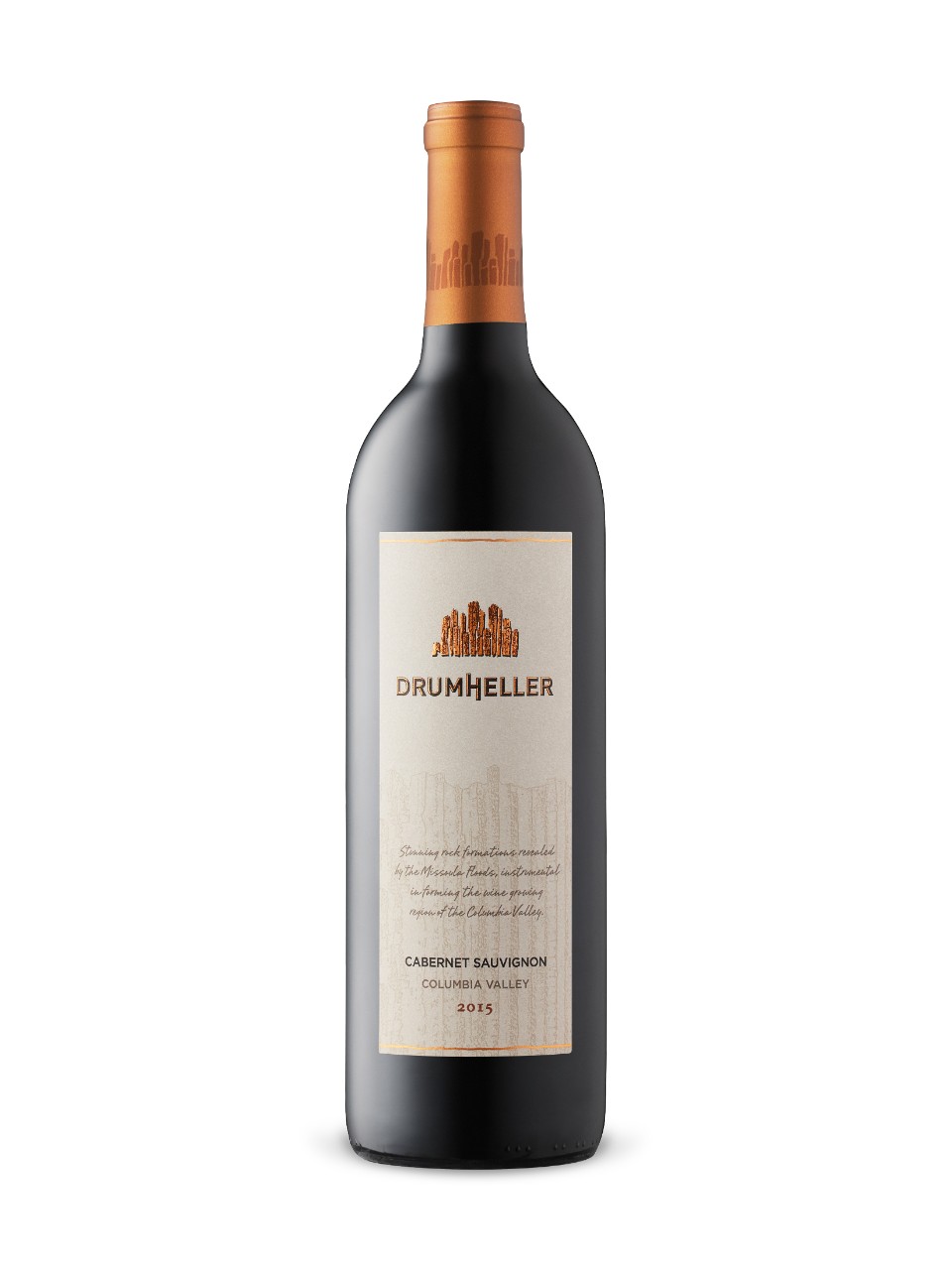 The 2016 vintage brought a hot spring and early summer followed by cooler than normal temperatures later in the season. These conditions infused great ripeness and flavour into the grapes, but also allowed for balance and freshness. This Cabernet offers good value and features excellent cassis and dark fruit, with vanilla and a touch of mint. A good option for grilled or roasted beef.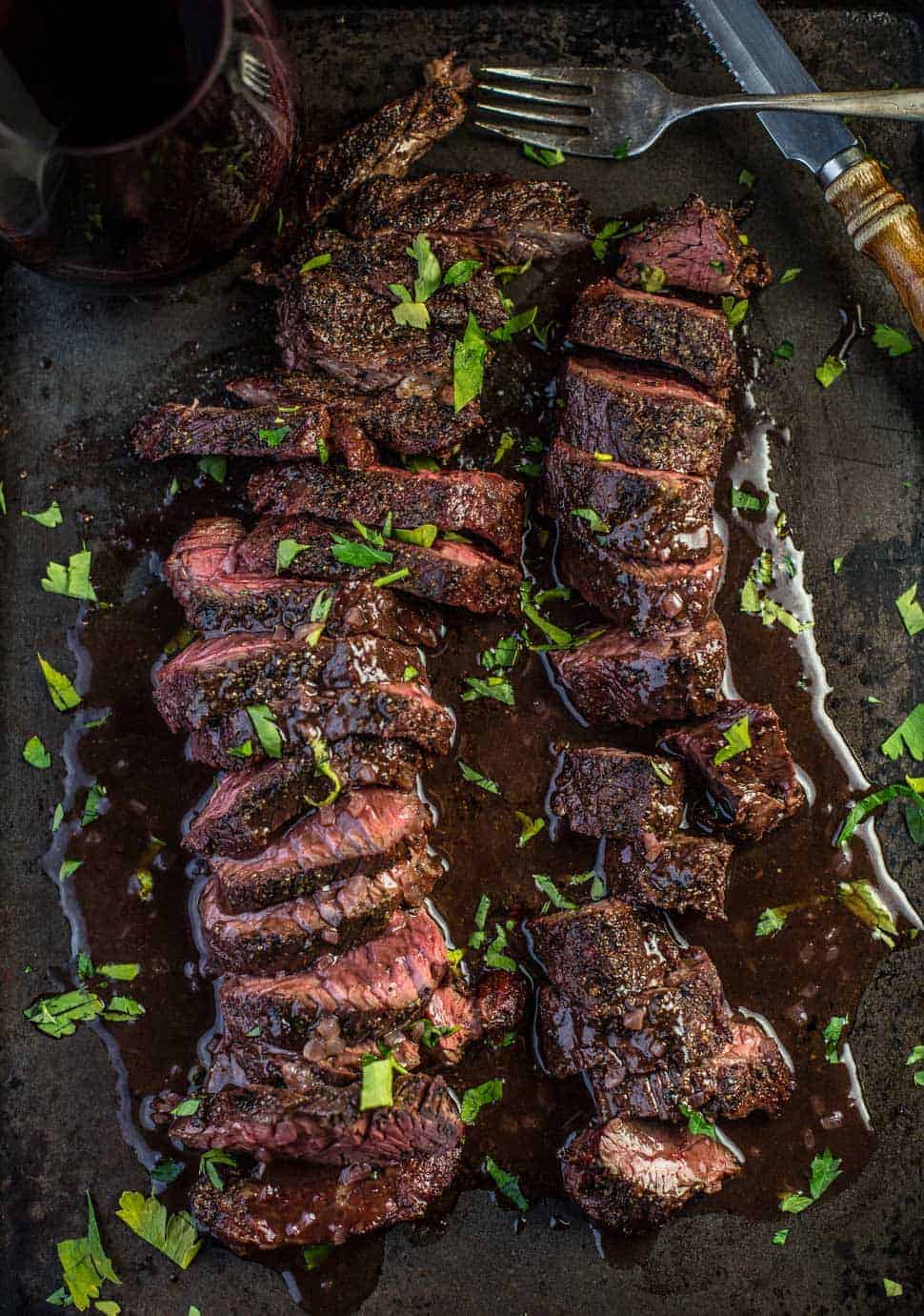 Shifting gears now to super tasty and incredibly convenient pop and pour canned cocktails… not only delicious
Canned Sparkling Cocktails
Rilli Brilli Pink Lemonade Rose – $2.75 (at LCBO)
In Good Order Blueberry Juniper Hard Sparkling Soda – $2.95 (Wine Rack)
This sparkling hard soda showcases fresh picked blueberries wiht a dash of Juniper and a hint of sweetness.  At 4% alcohol, and only 100 calories per can, it's a great treat to cool off, perhpas enjoying for your social distancing happy hour.
Good Fortune Raspberry Hibiscus Sparkling Wine Cocktail – $2.95 (at LCBO)
This vibrant sparkling wine is infused with raspberry hibiscus. Anticipate lovely aromas and flavours of fresh red and black raspberries and sweet floral notes of hibiscus. Light-bodied and fruity with a crisp, clean finish.
Here's wishing you many great BBQs this summer, paired with great drinks and wonderful memories!
Thanks for checking out our top wine picks and food pairing tips!
Cheers!
Matt Steeves – Sommelier, Wine Writer, & Director with the National Capital Sommelier Guild – follow Matt on Twitter @Quercusvino or www.quercusvino.ca